Bitcoin price movement - Still Great News
John Barry | Mon Feb 10 2020
The positive news of bitcoin trading at $9,863
Yesterday Bitcoin traded above the magical level of $10,000 and it would rise to $10,200. The celebration was in the air!!! I woke up this morning as gloom was in the air as bitcoin fell 2.5 %. Many on Twitter are extremely bearish.
Hello, people lets look at the positives:
1) Current year to date performance, bitcoin is up 37.5% percent and many altcoins are performing much better.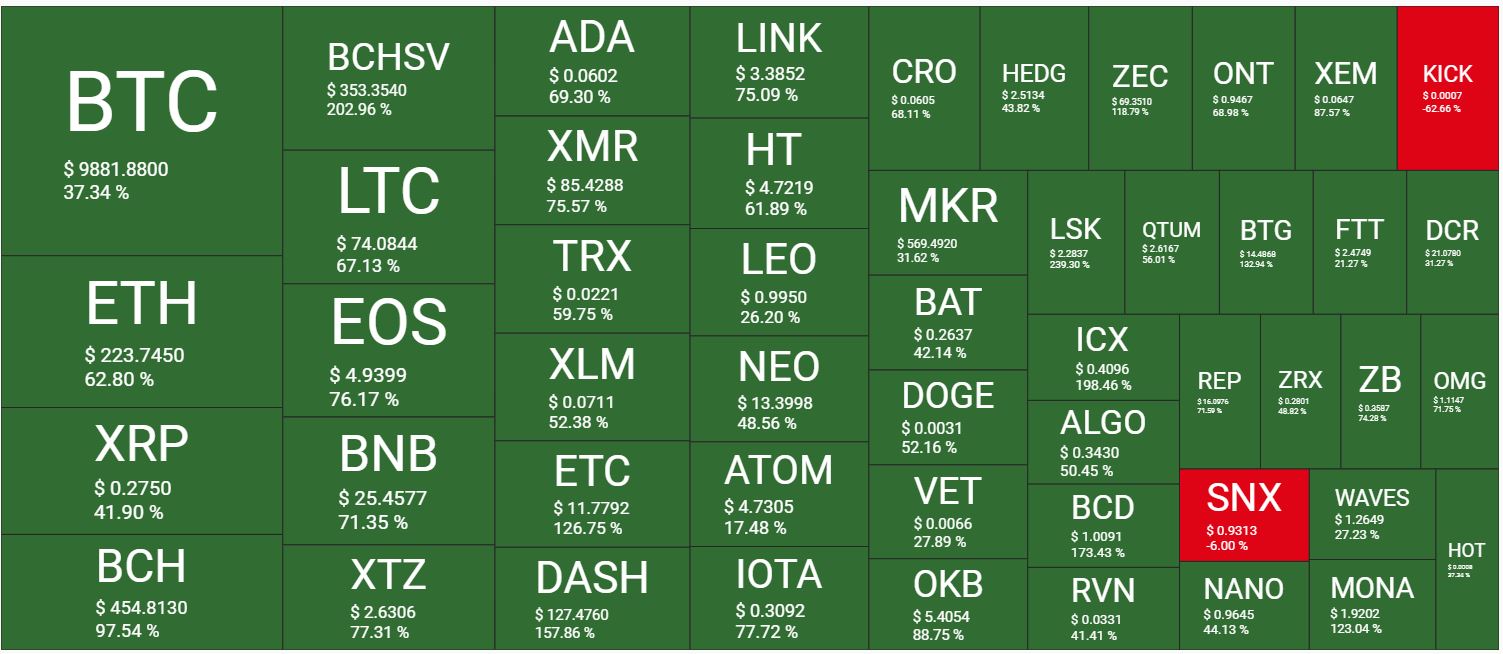 2) The 2.5% downward spike did not cause a chain reaction to the altcoins, as many were not impacted and some even went up. In 2019 when bitcoin when down like this the majority of the altcoins went down harder.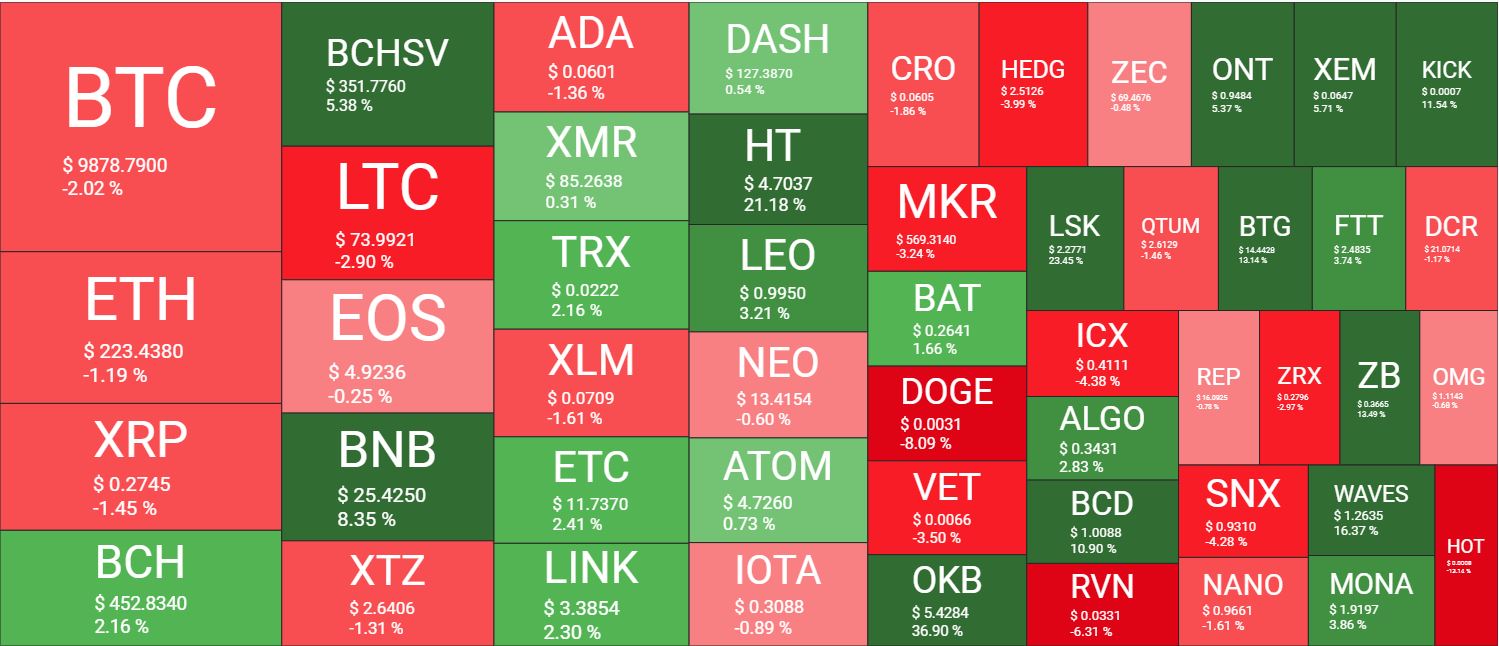 3) Bitcoin still is trading in it 1 hour Bollinger Band range. Do I dare say its showing support at the $9,800 price level

4) Lastly, this meme tells it best